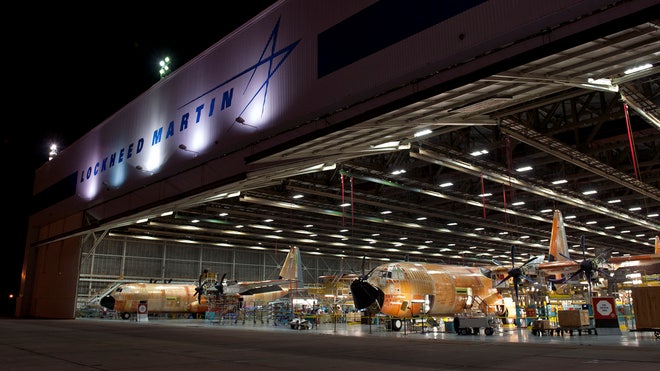 FOXBusiness
While the government's partial shutdown remains in full swing, defense contractors continue to rake in multibillion deals with U.S. military branches.
Lockheed Martin (
LMT
) announced on Monday it inked a contract valued at potentially as much as $4.1 billion to provide communications equipment and services to the U.S. Army.
The deal comes a few days after Raytheon (
RTN
) scored a defense contract with the U.S. Navy valued at $1.6 billion to make missile and defense-radar systems for a new generation of destroyers.
Bethesda, Md.-based Lockheed says it will provide satellite and terrestrial communications capabilities to the Army's global battlefield operations.
Under the terms of the deal, the contractor will compete for task orders to provide communications and transmissions systems to the Army.
All orders must be initiated within the contract's five-year period, with the awards altogether not exceeding $4.1 billion.
"Lockheed Martin is honored to work with the Army to provide enhanced situational awareness and network connectivity to the Warfighter – regardless of location," said Robert Smith, vice president of Space & Cyber for Lockheed Martin Information Systems & Global Solutions.
The company says it is partnering with a group of subcontractors and small businesses, including Globecomm, Inmarsat Government-US and Hughes Network Systems that each provide specific communications infrastructure.